---
Raymond Joseph Kearney (Northumberland County Deputy Sheriff)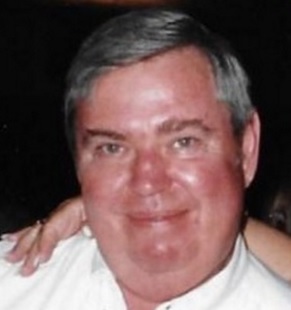 Raymond Joseph Kearney, 73, of 2335 N. Jackson St., Coal Township, passed away on Monday, June 27, 2016, at his residence.
Raymond was born in Norristown, Dec. 19, 1942, a son of the late Loretto (Witaker) and Robert Raymond Kearney.
Ray graduated in 1960 from Our Lady of Lourdes High School, Coal Township; attended Temple University School of Pharmacy from 1960 to 1961; and attended Bloomsburg University.
He served in the U.S. Air Force as a sergeant, enlisting in Harrisburg on Sept. 20, 1963, and receiving an honorable discharge at the Air Force Academy, where he was headquartered on Sept. 19, 1967.
On Nov. 16, 1968 in Carlisle, he married Jane Blodwyn (Peters) Kearney, who preceded him in death on June 25, 2013.
He was a state trooper at the PSP Stonington Barracks from March 28, 1968 to July 5, 1991. He also served as a Northumberland County deputy sheriff for some years beginning in 1995.
Ray was a member of the Fraternal Order of Police Lodge 49, Knights of Columbus 4th Degree; Welsh National Gymanfa Ganu Association; Ancient Order of Hibernians in America; Deputy Sheriff's Association of PA; Retired State Police Association of PA; and a life member of the West End Fire Company, Shamokin.
He is survived by four children, Kevin David Kearney and his wife, Kara, of Elysburg, Carolyn T. Kearney, of Harrisburg, David Robert Kearney, of Shamokin, and Gerardo Guidiana and his wife, Norma, of Mexico; 6 grandchildren, Megan A. Kearney, Nate G. Kearney, Jane B. Kearney, Geraldo Guidiana Jr., Marcelo Guidiana and Yvonne Guidiana; a sister, Ellen Fox and her husband, Peter; niece, Tiffany Schlueter and her husband Ben; and nephews Michael Sutt and his wife, Jill, Quentin Hummel and his companion, Claudia Dias, Douglas Hummel and his wife Amanda and Ross Peters and his wife, Ashley.
KEARNEY — Family and Friends are invited to call at the visitation on Tuesday, July 5, 2016 from 9:00 AM to 10:00 AM at James Kelley Funeral Home, 1001-1005 West Arch Street at Maple Street, Coal Township. A Religious Funeral Service will be held at 10:00 AM on Tuesday, July 5th, at James Kelley Funeral Home, with a Mother Cabrini Parish Friar officiating.
Interment of his cremains with a Pennsylvania State Police Honor Guard will follow the service at Shamokin Cemetery, Shamokin, PA. As an expression of sympathy, the family requests memorial contributions be made to Troopers Helping Troopers Foundation (
www.psta.org
), 3625 Vartan Way, Harrisburg, PA 17110.
---
---
Deputy Sheriff William T. Cline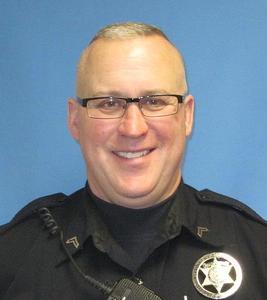 William T. "Bill" Cline, age 51, of Newville, PA passed away unexpectedly on Wednesday, February 3, 2016 at his home. He was born on May 12, 1964 in Carlisle to the late Rodney L. Cline and Barbara A. Gutshall Cline of Newville. Corporal Cline served with the Cumberland County Sheriff's Office for 11 years and also served on the Cumberland County Special Emergency Response Team and was an instructor with the Pennsylvania Sheriff's and Deputy Sheriff's Training Academy located at Penn State Main Campus. He retired from the U.S. Army after serving as an Explosive Ordnance Disposal Technician and served 3 years with the U.S. Marine Corps as an Infantryman. He is survived by his wife of 30 years, Perri R. Allmon Cline of Newville; three children, Jocelyn (and husband Robert) Hayslett of Carthage, NY, Alexis Cline of Newville and Garrett Cline of Newville; two grandchildren, Evelyn and Miles; a sister, JoEllen Wiser of Newville; niece and nephews, Dakota, Natasha and Zachary; numerous aunts, uncles and cousins; and step-mother, Dorothy Cline.
---
---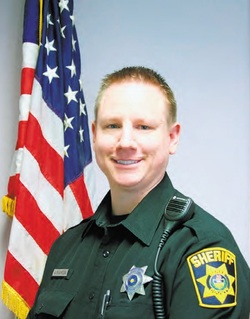 Deputy Sheriff Andrew "Andy" Rushton
Andrew Thomas "Andy" Rushton, 40, of Exeter Township, passed away Sunday, August 3, 2014, in the home of Brian and Jenni Noecker in Douglassville. Born in Kingston, he was the son of John Rushton, husband of Karen (Gilligan) Rushton of Swoyersville and the late Juliana (Farrell) Roggo wife of Louis A. Roggo, Sr. of Woodbridge, Virginia. Andy was a graduate of Daniel Boone High School and the Reading Police Academy. He served in the United States Navy. He was a manager for Fox Theaters in Reading, Pennsylvania, Ocean City, Maryland and Baltimore, Maryland. He then was the owner of Reading Discount Cinemas, 5th Street Highway in Reading, PA and since 2007 served as a Deputy Sheriff in the Berks County Sheriffs Department working in 3 divisions in 6 years: Courts, Central Booking and warrants. Andy is also survived by his siblings John J. Rushton of Reading; Amy L. (Rushton) Laurence wife of John C. Laurence of Mt. Penn; Elisabeth A. (Rushton) Davis wife of Seth Davis of Shillington; Louis A. Roggo, Jr. husband of Shayna Roggo of Woodbridge, Virginia and Mark Gilligan husband of Amy Gilligan of Virginia Beach, Virginia along with several nieces and nephews, special friend Melissa Miller, honorary Godparents Susan & Nunzio Bolognese. Andy was predeceased by twin brothers Bryan & Christopher Rushton.
---
---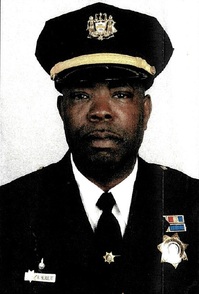 Deputy Sheriff Captain Roy B. Herbert

Roy Benjamin Herbert was appointed as a Correctional Officer on September 6, 1983 with the Philadelphia Prison System. On June 19, 1995 he transferred from the Philadelphia Prison System to the Philadelphia Sheriff's Office as a Deputy Sheriff Officer. As a Deputy Sheriff Officer, he served in various positions. On December 14, 2004 he was promoted within the Philadelphia Sheriff's Office to Deputy Sheriff Sergeant. As a Deputy Sheriff Sergeant, he was given various responsibilities that were meticulously managed, by him in all aspects. On May 14, 2012 he was promoted to Deputy Sheriff Lieutenant while in the Sheriff's Office Civil Division, in which he established strict policy and protocol for sworn-personnel. He was extremely concerned for the well-being of the deputies, so their safety was paramount in these implementations. His knowledge of the Civil Procedure far exceeded most, as he was a valuable asset to that division. Over his many years of dedicated service he acquired many awards and recognitions as follows: Military Citation, Merit Citation, RNC Citation, 25 Years of Service Citations, Civil Unit Citation and many others to numerous to count. He even rose to become the Southeastern Regional Director of the Deputy Sheriff's Association of Pennsylvania, in which he traveled extensively in training deputies. Under the Honorable Jewell Williams Sheriff, of the City and County of Philadelphia, he has been posthumously promoted from the rank of Deputy Sheriff Lieutenant to Deputy Sheriff Captain, as he will be forever known, as such. He was beloved and will be missed.


---
---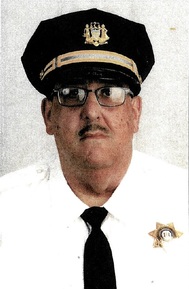 Deputy Sheriff Inspector Michael P. Saia

MICHAEL P., suddenly May 5, 2014. Beloved husband of Lorraine (nee Mello); devoted father of John Mello, and Christine Mello (Ben); loving son of Rita (nee Canterino) and the late Domenic Saia; dear brother of Ann (Anthony) D'Emilio; dear uncle of Jennifer (Tim) Walter and Anthony (Jennifer) D'Emilio; great uncle of Aedan Walter; dear nephew of Michael (Verna) Canterino; also survived by many cousins and sadly missed by his beloved dog, Mikey.Relatives, friends and fellow co-workers of Philadelphia Sheriff's Office.





---
---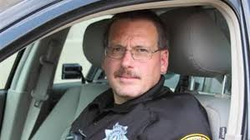 Deputy Sheriff Dean Raifsnider
Deputy Sheriff Dean Raifsnider lost his long battle with cancer on February 25, 2014. His presence, dedication, and smiling face will surely be missed. Dean began working in the Sheriff's Office on May 27, 2009, and all his colleagues would agree that no one loved being a deputy more than Dean – he was so proud to wear the uniform and would arrive for his shift every day eager to fulfill his duties. Always wanting to work in law enforcement, Dean would say the Sheriff's Office was a place he could call home.
READ MORE....
---
---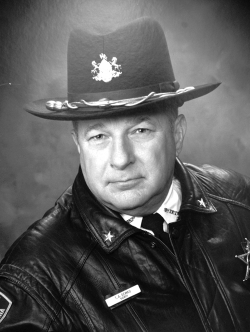 Former Sheriff Thomas A. Demko
Thomas Andrew Demko, the former sheriff of Jefferson County, died Monday, Jan. 6, 2014, at the Punxsutawney Area Hospital at the age of 75. Sheriff Demko was known for many areas of service throughout the county, including being a former Pennsylvania State Parole Agent and a police officer with the Punxsutawney Borough. He was elected to three terms as sheriff.
Read More...
---
---
"FOREVER IN OUR THOUGHTS AND PRAYERS"

THE PEOPLE WHO HELPED TO MAKE THE DEPUTY SHERIFF'S ASSOCIATION AND THE ADDITIONAL TRAINING THAT OUR DEPUTIES RECEIVE, ALL POSSIBLE!!


---
Thomas J. McGinley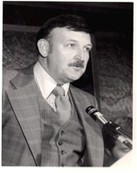 FOUNDING MEMBER OF THE DEPUTY SHERIFFS' ASSOCIATION IN 1975
PASSED AWAY FEBRUARY 7, 1996


---
---
Vincent Ricupero

FOUNDING MEMBER OF THE DEPUTY SHERIFFS' ASSOCIATION IN 1975
PASSED AWAY AUG 10, 2012
Read More....
---
---
Ann Calhoun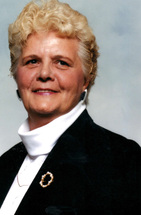 FOUNDING MEMBER OF THE
DEPUTY SHERIFFS' ASSOCIATION IN 1975
PASSED AWAY AUG 2, 2012

---
Dedication to Those Who Protect and Serve
------------------------------------------------------------------------------------------------------
Donald L. Kersten
(Allegheny County – Passed 12/21/2008)

Dana D. Chalfant
(Allegheny County – Passed 10/09)
John E. Campbell
(Montgomery County – Passed 1/28/09)
Donald A. Harper
(Cumberland County – Passed 2/27/2009)

Harold L. Solomon
(Snyder County – Passed 7/13/2009)
Robert J. Sombo
(Westmoreland County – Passed 8/9/2009)
Scott A. Moyer
(Lehigh County - Passed 9/23/2009)
Dimitrious Manuel "Jim" Petsoules
(Allegheny County – Passed 12/23/2009)
Norman J. Miller Sr.
(Passed 8/30/2010)
Joseph F. Rossi
(Delaware County - 7/8/2010)
Dorothea L. Parker
(Allegheny county - 1/12/2011)
Kyle J. Lesher
(Berks county - 1/23/2010)
Richard Fersch
(Allegheny County - Passed 10/15/2013)
James O. Moyer (Chester County - Passed 1/4/2013)

William C. Kelly Sr. (Delaware County - Passed 1/23/2014)
Dean Raifsnider
(Berks County - Passed 2/25/2014)
Roy B. Herbert (Philadelphia County - Passed 5/5/2014)
Michael P. Saia (Philadelphia County - Passed 5/5/2014)

Andrew Thomas "Andy" Rushton (Berks County- Passed 8/3/2014)
**
Larry Shuga - Board of directors - Chaplain
Please feel free to contact him in the event that a member has passed.
So that he may console or help the family if possible. He can be reached at: 1 - 724-454-4162
*Also please contact the DSAP office - 215-672-8188 so that we may send flowers to the
appropriate place or make a donation if preferred. **The Deputy Sheriff's Association Board members
and office manager are always here if needed.