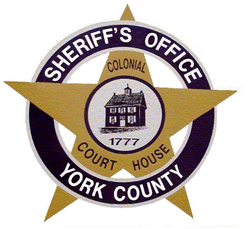 York County Sheriff's Office arrest 22 in warrant sweep

By GREG GROSS

Updated: 04/07/2014 06:08:30 PM EDT
The York County Sheriff's Office arrested 22 people in the county on a combined 46 warrants recently.

They were arrested between March 28 and Friday according to a news release from the office.

Of the warrants served, 26 were district judge summary warrants, 13 were York County Court of Common Pleas bench warrants, four were domestic relation bench warrants, two were district judge criminal warrants and one was a probation detainer. All of the warrants were out of York County, police said.

— Reach Greg Gross at ggross@yorkdispatch.com.

---