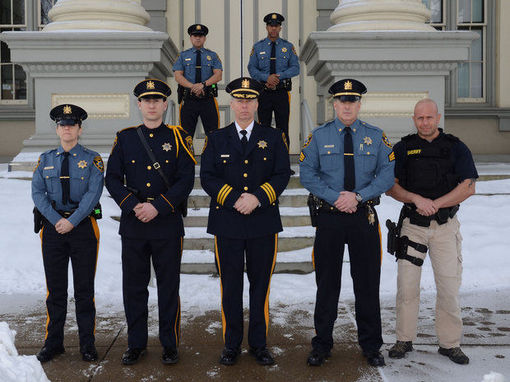 Northampton County Sheriffs' Uniforms are Saluted With Best-Dressed Honor
Northampton County Sheriff David J. Dalrymple, a retired New Jersey
State Police major, knows a uniform must make an impression.
"It's very important for law enforcement to have a professional appearance for the first contact with people," Dalrymple said Tuesday morning. "... We all make judgments of each other. If you're squared away, look good in uniform, there's a lot of advantages of that."
It's called "constructive authority," he said.
And while he said the county sheriff's uniforms signal the department's intent, they're now something more. They're award-winners.
The North American Association of Uniform Manufacturers & Distributors on Tuesday announced its 2015 Best Dressed Public Safety Awards. The awards are presented in six categories and the county won for sheriffs, according to a news release.
Read More.........
---